Herbal Consultation Options
Email Sky Richarde at whiteowlmedicinals {at} gmail {dot} com 
to schedule a consultation. You may also call or text 906-362-3611. 
If the fees below are not possible, discounts, trades, and packages are available upon inquiry.
(The apothecary accepts payment via cash, check, or credit card.)
Acute Session……………………………………………..$45 + cost of herbs
Full Herbal Consultation ………………………………..$70 + cost of herbs
Follow-up……………………………………………………$35-$45 + cost of herbs
Learning Herbal Session……………..………………..…$90 + cost of herbs (and $40/hr for time over 3hrs)
Dream Time Session…………………………………..… $60 + cost of herbs
All sessions include complimentary tea, a thorough intake, email follow-up with suggestions and further reading if needed, and space to be heard.
Session prices DO NOT include: herbal formulas. These come at a price based on what is most appropriate for your situation. Please note that you are never required to purchase a formula after a consultation. 
Packages.
1 Full Herbal Consultation + 1 in person follow-up…………………………$90 (save $20)
1 Full Herbal Consultation + 1 in person follow-up + 2 phone/email follow-ups + 100ml f tincture or 50g of tea………$120 (save $40)
1 Full Herbal Consultation + 1 Dream Time Session………………..$100 (save $30)
For a general idea of herbal costs please review the following:
Tinctures
25ml (acute cases, or energetic/emotional work)………………………….$10
50ml (acute or short-term care)…………………………………………….….$20
100ml (generally one week worth of formula)………………………………$30
140ml (~1-2 weeks of formula)…………………………………………………$50
200ml (~2 weeks of formula)…………………………………………..…….. $60
Dried herbs and teas
25g……………$5
50g……………. $7
100g………….. $15
Flower Essences
25ml…………$5
(Creams and oils will be available in the future, I am currently looking for a good source of base oils and ingredients that are hypoallergenic and sustainably sourced. Thank you for your patience.)
Where?
Now conducting consultations at the Marquette Location:
1306 Pioneer Road
Marquette MI 49855
Just off of highway 553, 2 minutes passed Econo Foods, turn right at the caution light!
Other Options:
Initially meeting in a public space, such as a café where you feel comfortable. The Peter White Library, the food Co-op, and Baby Cakes Coffee co are some options in the area.

Weather permitting, we can meet in a park, such as Lower Harbor or Presque Isle. 

Home visits! I am able to conduct home visits after an initial public meeting, especially if you have a quiet space in your home and no one else is around. Often people are distracted in their own space if they have other things demanding their attention, such as kids, partners, roommates, or dishes. So if I come to your space, recognize these obstacles to healing and do what you need to do.

I offer consultations via phone, Facebook video, Skype, and Google Video, 
How do you get your medicine?
If you do end up receiving herbal formulas from me there are a couple of different ways you can get them. Either I will put something together for you at the end of our consultation, or I will offer a time and place you can pick them up, or I can ship them to your personal address. I can also drop the medicine off at a location of your choice. Whatever is the most convenient option for you! 
If I am out of town, the formulas will be made available for you as easily as if I were there, as I have people who can fulfill formulas when I am away. 
Acute Session
This type of session is best for things like colds, flus, sore muscles, support for infections such as involved with cuts, scraps, and UTIs. Often this type of session is perfect for children. Mostly these are things that require symptomatic relief and can be helped with the support of someone to listen to your needs and offer quick relief.
This is usually a brief session lasting between 30 to 45 minutes and will include options such as:
Tea

Tinctures

Salves/Creams/Oils

Bone Broths

And thoughts on ways to avoid similar conditions from happening in the future.
Sometimes things may appear acute, but they can also have a deeper reason for manifesting. Though this session will focus on symptomatic relief, we won't ignore the possibility that other things might be going on in the body to contribute to the current state of things. Because of this, questions about diet, lifestyle, and family history, can be expected.
Full Herbal Consultation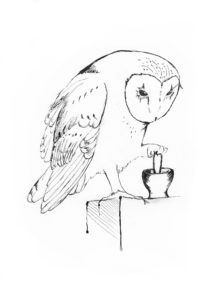 During a full session we will review family history, personal history, and present circumstances. This session is not limited to herbs and we will talk about food, lifestyle, and all of the little things that contribute to the whole of your wellbeing.
Reasons you may want to have a full herbal consultation:
You have a long standing/chronic health issue.

You are experiencing a sudden/mysterious manifestation of something concerning.

Your case is complicated and requires the time it deserves.

You have lots of questions about your health and would like help understanding what's happening.
The work done in this context usually spans over several appointments and requires a certain level of commitment (if you decide that herbal medicine is the rout you would like to take). The general rule of thumb is that you need about 1 month of herbal support for every year you have experienced a condition. This is only a general rule and can sometimes take less time and sometimes take more (such as in the case of auto-immune conditions which generally require long term maintenance).  After an initial consultation it is recommended (though not required) that you return for a follow-up about 1-2 weeks later, so that we may check in to see that the herbs are suiting you and see if there are any changes that need to be made. After that, follow-up appointments can be done monthly if needed and eventually less frequently as your health stabilizes and you feel stronger and stronger.
(Referrals will be made as necessary, and I will never continue to support someone with herbs if I feel they no longer need it, or I am unable to help)
I am also ready, willing, and able to work alongside your primary care physician if necessary, as well as other health care providers you may have. I believe there is a place in health for all kinds of medicine, and in order to heal fully and completely we need to use all of the tools at our disposal.
Initial Consultation
The first session can take anywhere from 1-2 hours.
We will review your case and talk about your goals and how you would like to be supported. Support may include:
Teas

Tinctures

Salves/Creams/Oils

Broths

Food Suggestions

Lifestyle Suggestions
The intention of this first session is to lay the groundwork to fully nourish you and light the path to your goal. We will work together and when/if I make suggestions I want to make sure you are comfortable and happy with them.
Questions you can expect will involve diet, lifestyle, sleep patterns, organ system reviews (respiratory system, cardiovascular system, digestive system, etc), with permission I may also check blood pressure, check range of movement of certain joints, listen to the lungs and heart (with a stethoscope), and ask to look at your tongue and hands if it seems necessary. Each session is conducted with your comfort in mind, and nothing will be asked or done without your consent.
After this first session you may leave with herbs, or I may ask for 24hrs to research your case further or dream on it. If medicine is delayed due to research needs I will make sure that it makes its way to you in the most convenient way possible, whether that be hand delivery, pick-up, or quick shipping.
Follow-ups
Usually a follow up is shorter than an initial consultation and takes anywhere from 20-45 minutes.
In this time we will review your progress and see if there are any changes that need to be made to formulas or other areas in life in order to better facilitate healing.
Learning Herbal Session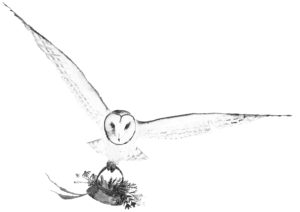 Do you want to learn more about the herbs that you are already working with?
Do you want to deepen the connection between your body and your medicine, and experience a new level of healing?
In a Learning Herbal Session you will have the opportunity to fully participate in the herbal medicine process, and learn how to best utilize the herbs and medicines around you. 
This type of herbal session is for those who:
Want to learn how to prepare the medicines they are using.

Want to connect further with the plants that they are working with in their healing, either through medicinal preparation, meeting the plants in the wild, or through meditation.

Are interested in traditional uses, ceremonial uses, and the magic surrounding plants.
A learning Herbal Session could include a number of things, such as how to prepare several different kinds of tinctures, how to make different kinds of teas and decoctions, how to incorporate herbs into cooking, where to find plants in the wild, and how to make a number of household and self care items such as:
Shampoo/conditioner

Creams/lotions

Toothpaste

Carpet cleaner

Mold eradicators

Herbal baths
Dream Time Session
Dreams are an incredible part of life… they can offer us insight into the world within us and the world around us. They enlighten, entertain, and educate us, and we have the opportunity to enjoy them each and every night if we're so lucky.
In a dream time session we'll work with the waking world and the sleeping one in order to enliven our dreams, tame them, unleash them, or better understand them.
This session is perfect for those who:
Would like to better understand their inner dreamworld.

Would like to gain lucidity in dreams.

Have nightmares.

Have insomnia.

Have other sleeping disorders such as sleep walking, night terrors, or REM disorders.
The work done in these sessions is mostly educational, and involves the assistance of herbs, foods, and daily habits to bring about the changes or understanding you may be searching for.
Within this work there is the opportunity to get our feet wet in the sleeping world, or to dive deeply into our inner workings and unravel the  magic in our dreaming minds.